Hey Dolls!
My baby sister was going out and as usual she wanted me to do her makeup. For some reason her favorite MAC eyeshadow is Idol Eyes, I dont know why but every time she goes out she wants me to put MAC Idol Eyes on her. And of course I love my sis so I always do it for her.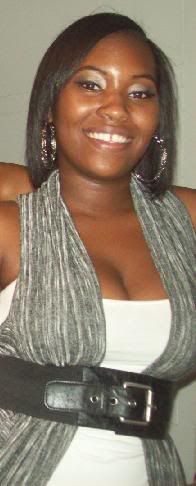 FACE
CG Queen Collection Liquid Foundation in Spicy Brown
MAC msf in Deep Dark
EYES
MAC Idol Eyes eyeshadow
MAC Carbon eyeshadow
MAC Liquid eyeliner in Black Boot
Maybelline mascara
Red Cherry lashes
LIPS
MAC Spring Bean Lipglass
'til next time Dolls!
xoxo
keisha